RTC Youth Sailing Challenge
Gig Harbor YC Junior Sail Program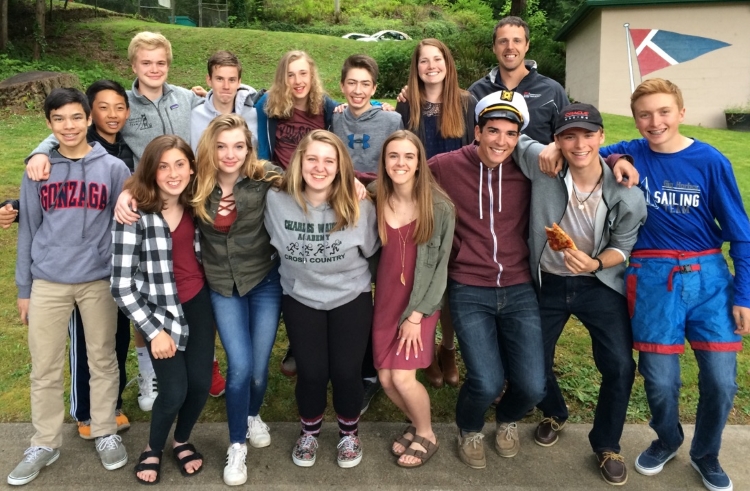 ←
→
High School Racing
Narrows Race Team and the Gig Harbor High School, Charles Wright Academy, Peninsula High School, Bellarmine Preparatory School
Sailing Instruction
GHYC Junior Sail runs 8 weeks of full-day camps for children ages 6 to 18. Instruction is tailored to skill levels from novices to those preparing for the race team. Our training fleet includes Bics, Cubes/Optis, FJs and a small keel-boat. 2017 summer camp throughput was over 160 students. We offer introductory sailing experiences for adults and oversee Narrows Race Team operations from February through October.
Activities & Facilities
Summer camps and Narrows Race Team practices (spring and fall) are run out of the West Shore Marina in Gig Harbor where we have donated dock space and a utility trailer. The Tacoma Yacht Club provides the Narrows Race Team with additional boats and equipment in addition to hosting summer practices at the TYC Wollochet Bay Outpost in Gig harbor. The Narrows Race Team, a young team averaging 15 to 20 sailors, participates in over two dozen double and single handed competitions throughout the year and represented NWISA at the 2107 ISSA Doublehanded National Championships.
Use of Funds
Upgrading and replacing aging safety boats is our number one priority. Dedicated volunteers repeatedly repair and maintain our Boston Whalers, but as our program has grown, the wear of nearly constant use has taken it's toll. We are raising money to purchase a tough, durable and reliable RHIB-type safety boat with engine as soon as possible.
501C3 charitable non-profit tax ID#: 27-2334385 UBI#: 603006357
WEBSITE: http://ghycjuniorsail.org